Since at least 2009, the public has been invited to see the White House grounds one weekend in the spring and another in mid-October. The self-guided tours include exhibits about iconic events on the White House grounds over the years and include entertainment by military bands.
What You'll See
The Jacqueline Kennedy Garden, Rose Garden, Children's Garden and South Lawn of the White House, the stunning grounds, and of course the White House Kitchen Garden, the first one there since Eleanor Roosevelt's Victory Garden.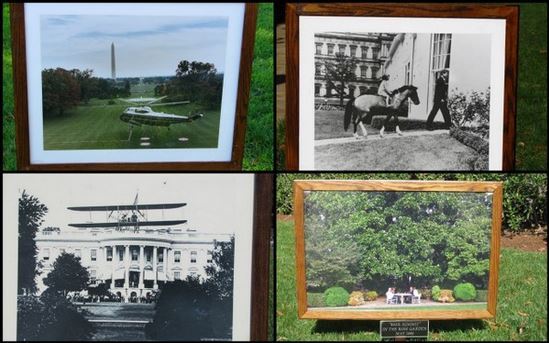 Clockwise from upper left: presidential helicopter on South Lawn, Caroline Kennedy on pony following her dad into the West Wing, the "Beer Summit", and an accidental biplane landing.
In addition to reminders of White House history, visitors get to see the White House up close and the views regularly enjoyed by its inhabitants.
How To Find Out 
The White House doesn't announce the dates in advance or promote the opportunity beyond the White House's own website, so here's how to find out the date in time. For the spring event, start checking in early April by Googling "White House Spring Garden Tour" and the year. The fall event has been in early October in recent years, so in mid-September start checking for the announcement by googlng "White House Fall Garden Tour" and the year.
.
Before You Go
There's NO need for advance tickets and NO need to contact your congressperson. It's easy – JUST GO. Free, timed tickets are distributed at the Ellipse Visitor Pavilion located at 15th and E Streets on tour days beginning at 9:00 a.m., one per person, on a first-come, first-served basis. To avoid lines, it's best to arrive at opening time.
And DO read the update we'll send you in the Alert. Like this one, it'll be loaded with helpful details.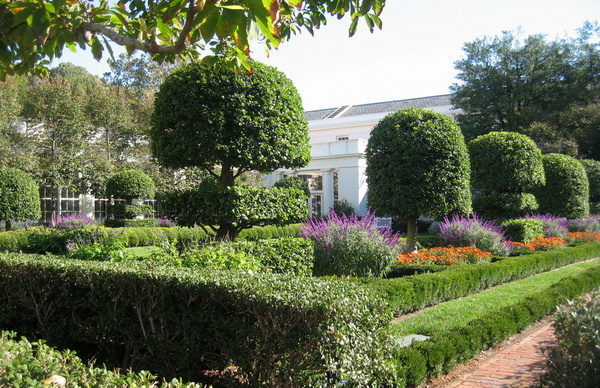 Images above are from a visit in October of 2010.