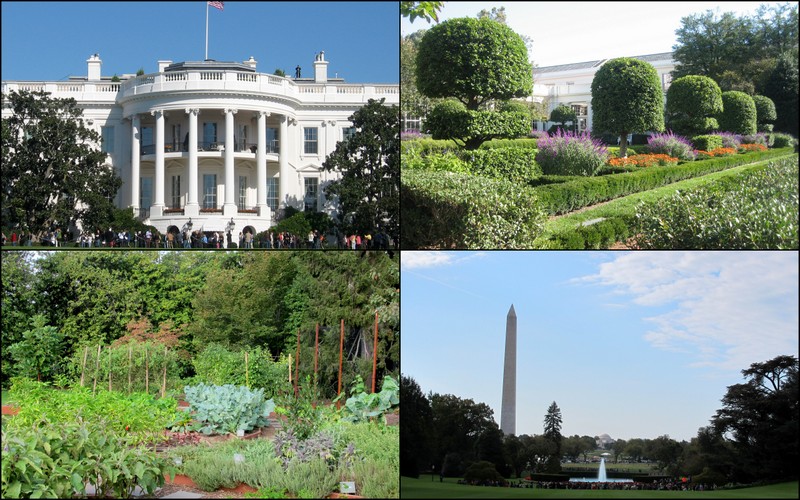 About the White House Gardens and Grounds
Follow this timeline of the evolution of the White House landscapes and gardens compiled by the White House Historical Association.
Click here for videos about White House garden design, its trees, pets in the gardens, and the Rose  Garden. (Again, thanks to the Historical Association.)
Click here for C-SPAN's broadcast about the gardens and grounds, produced in 2008 on the occasion of the visit by Queen Elizabeth. Introduction by President Clinton. Interviews with Grounds Superintendent Dale Haney. 26 minutes.
About the Rose Garden
About White House Kitchen Gardens
Seeing in Person –