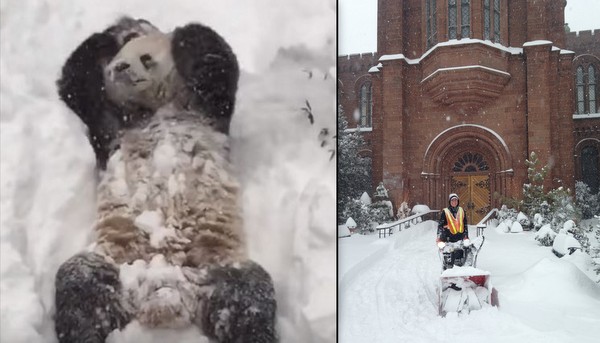 February 2016
Did you all see the Smithsonian's recent blizzard video? You know, the panda playing in the snow.  You probably shared it.
Well, there's one more Smithsonian blizzard story, about horticulturists sleeping on cots for the duration – deliberately, not because they're snowed in. Their winter duties include being there ahead of blizzards, because they're the snow-removers.


And thanks to the Smithsonian's Butterfly Garden horticulturist James Gagliardi, there are photos to tell the story. Here he is in warmer times, then measuring snow during the blizzard, along with James's photo of some of the food provided to the gang of 20 Smithsonian gardeners who spent three nights on cots and four long days clearing snow.
In the evenings they played card games, watched TV or dropped in at the nearby Holiday Inn that managed to stay open.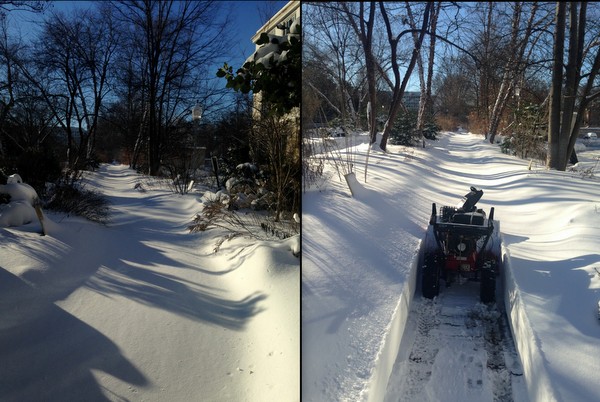 For James, snow-removal doesn't start until he's photographed the scene as only the snow-remover can.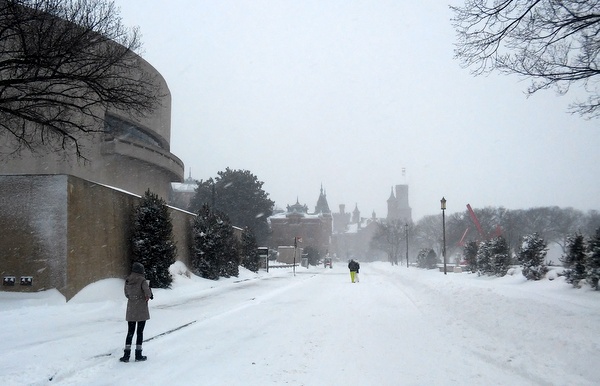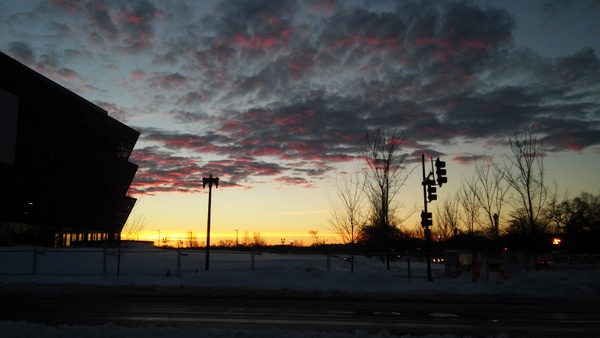 On the left, a peek at the National Museum of African-American Culture and History, scheduled to open this fall. (Very exciting.)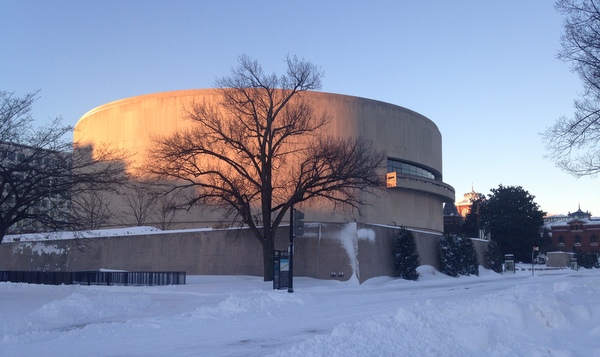 Above, the Air and Space Museum is on the left in this shot of Independence Avenue during the storm.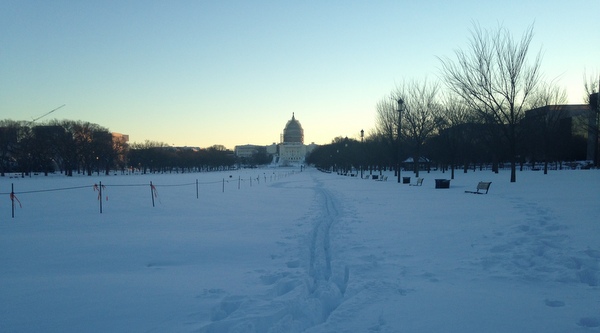 Above and below, James's charge, the Butterfly Habitat Garden.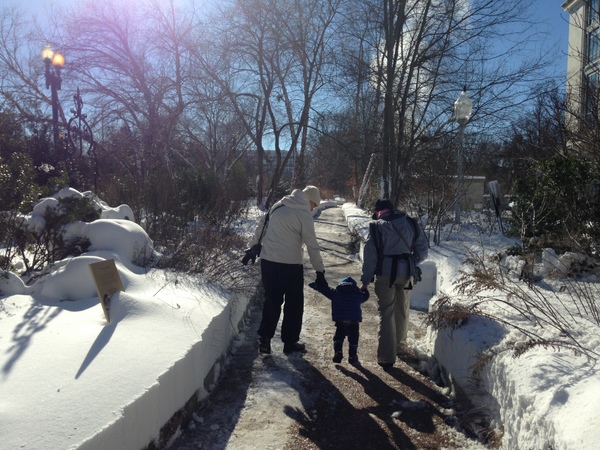 Thank you, snow removers!
Now for some of James's photos of the Butterfly Garden during previous snows.