Use left and right arrows to operate the slide show.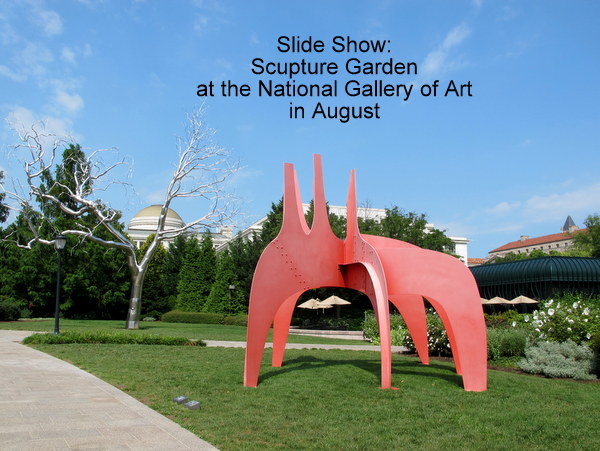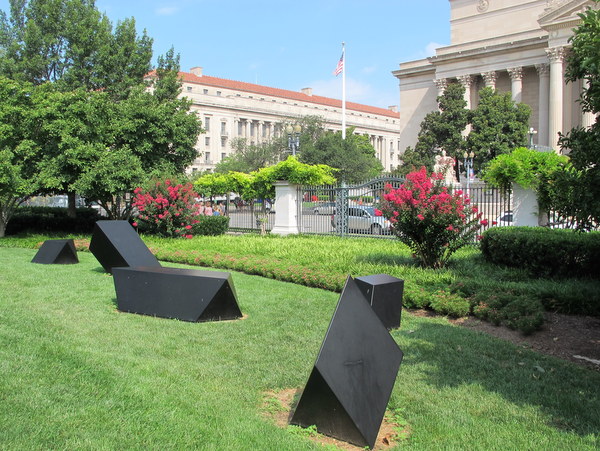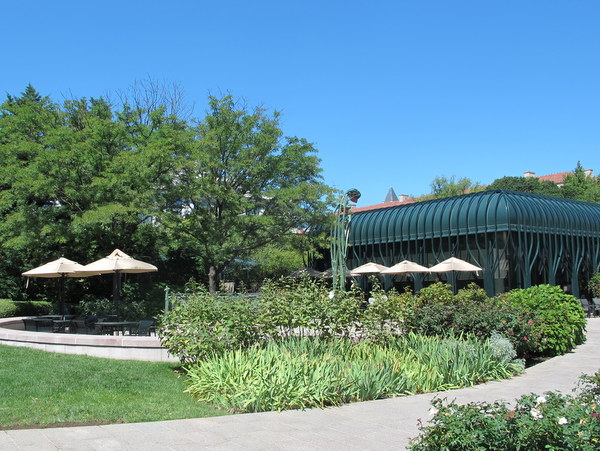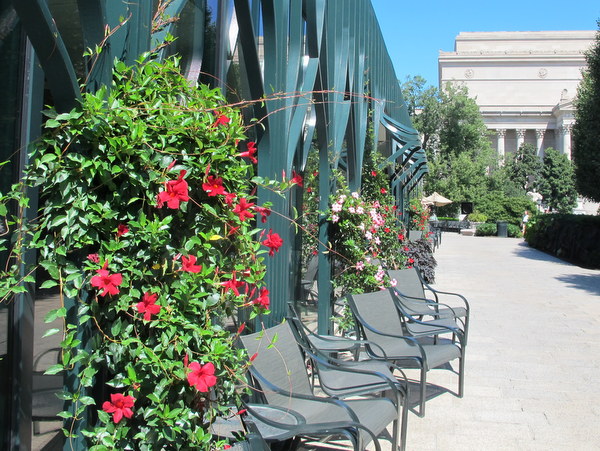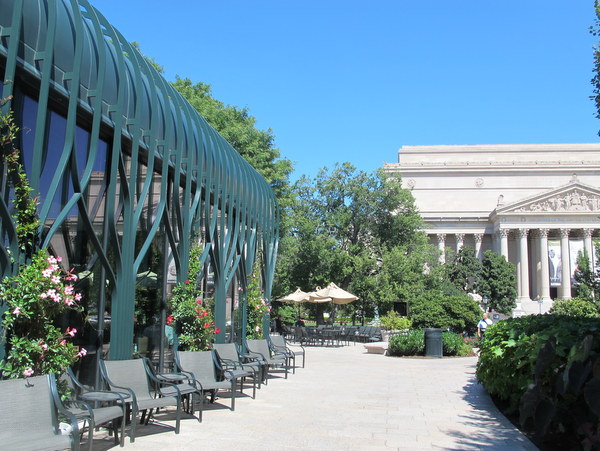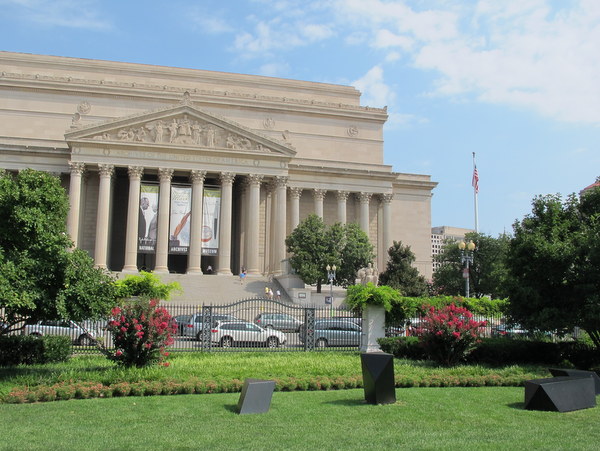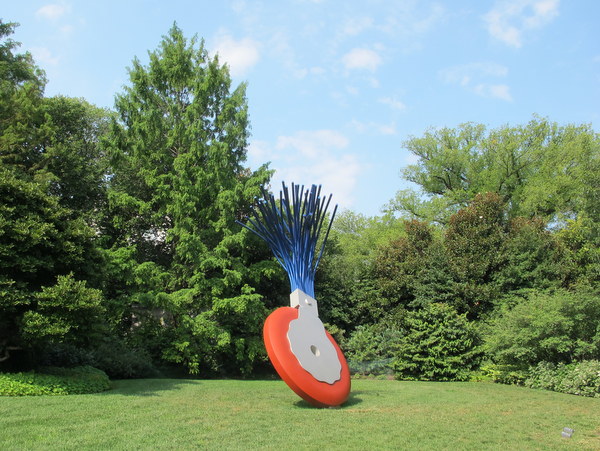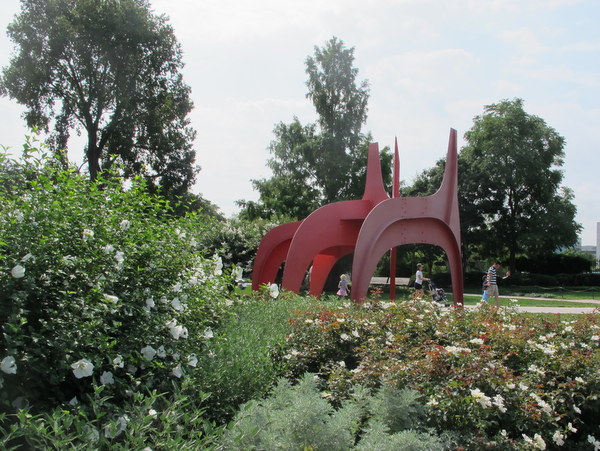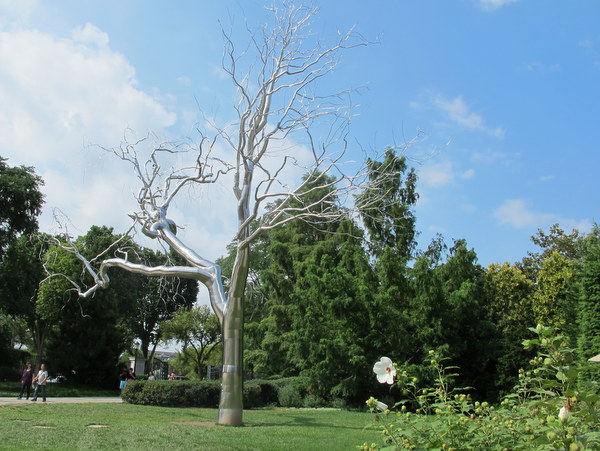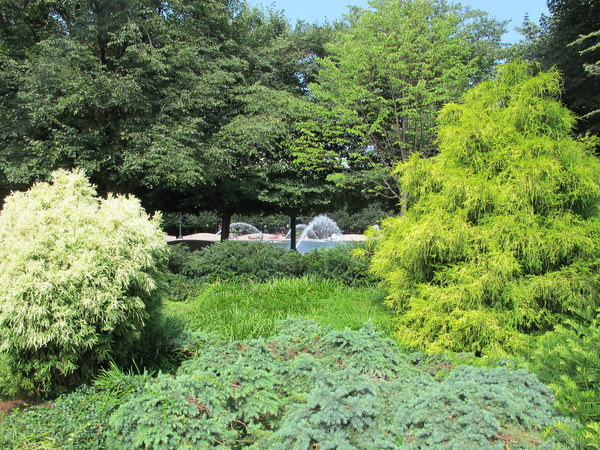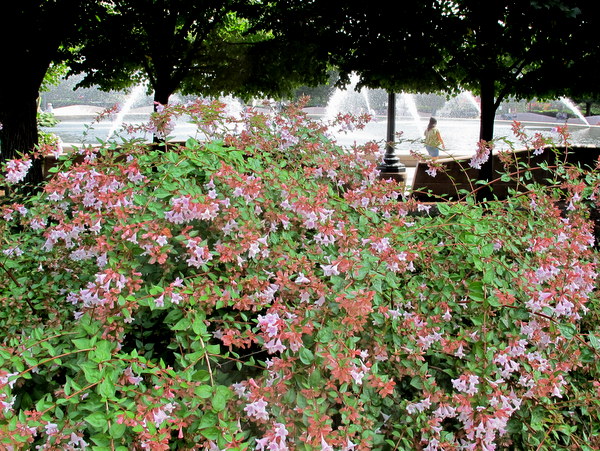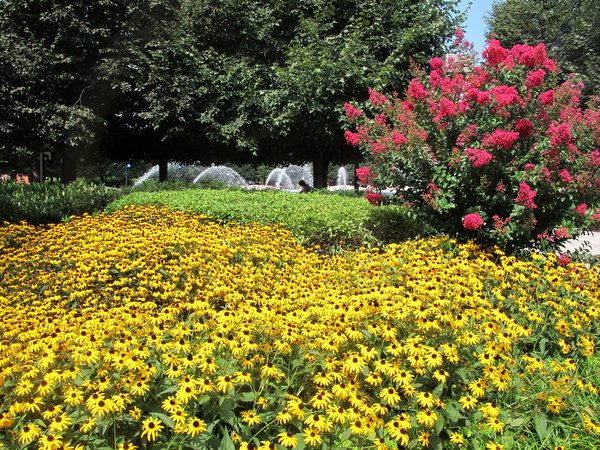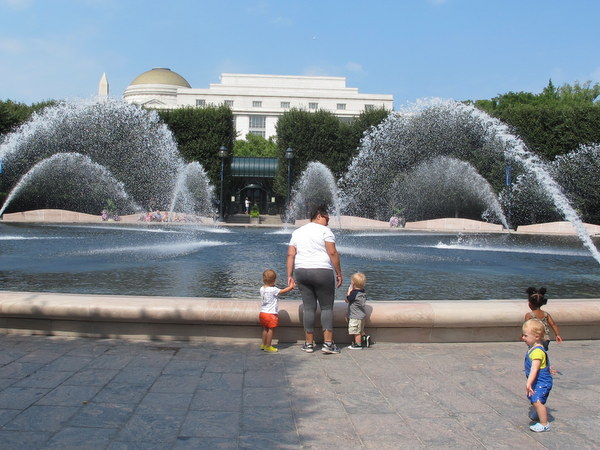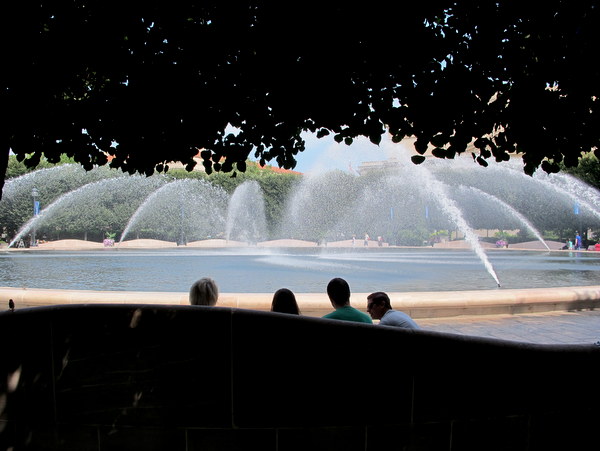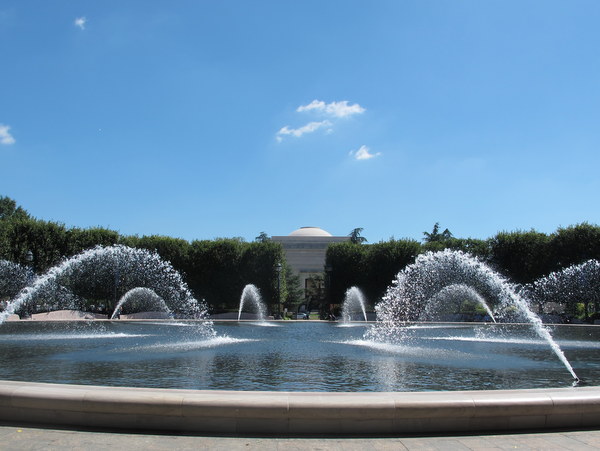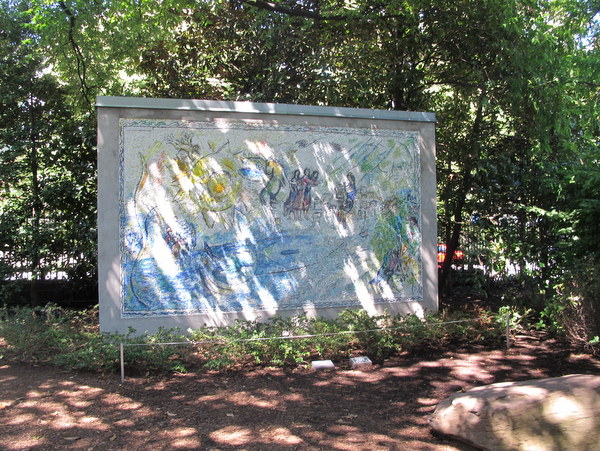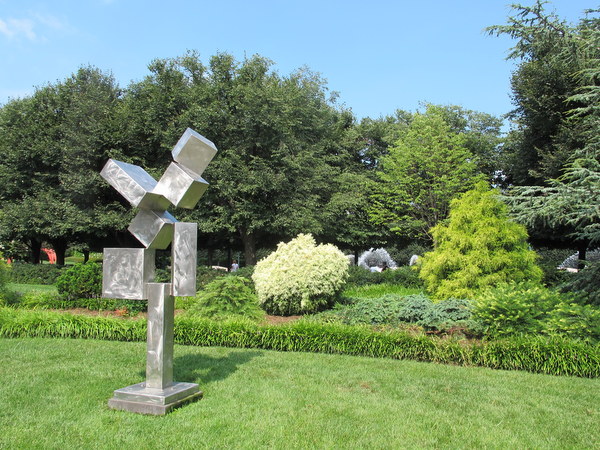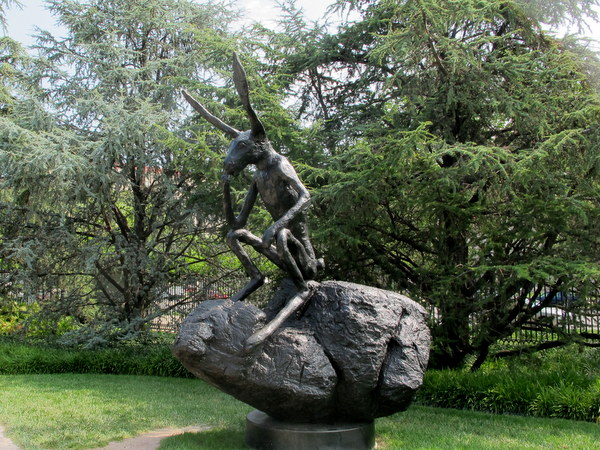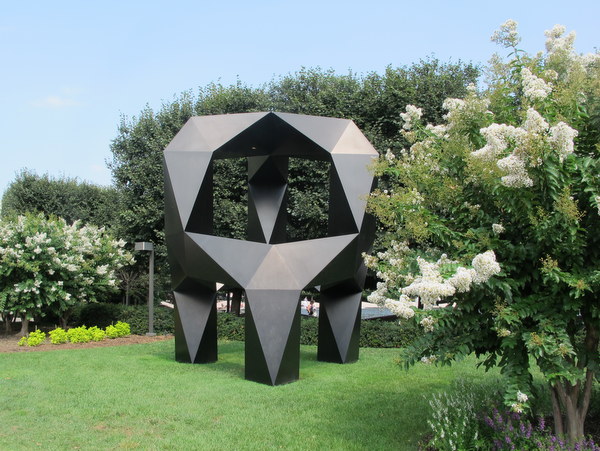 National Gallery Sculpture Garden occupies 6 acres on the National Mall, along Constitution Avenue between 7th and 9th Streets. The Pavilion Café offers year-round café service, along with indoor seating.
It's open Monday-Thursday and Saturday, 10:00 a.m.– 7:00 p.m. Friday: 10 a.m. – 9:30 p.m. Sunday, 11:00 a.m.– 6:00 p.m. Entrance is FREE.
On Friday nights in the summer free jazz concerts begin at 5:00. Schedule and info here. Very popular.