Images and Videos for Use
All images seen on this website or on our Flickr account are available free of charge. Just identify the garden and photographer (if identified by us).
DC Gardens videos on Youtube may be embedded anywhere.
DC Gardens.com in the Media
Print- and Broadcast-Based
In the New York Times Travel Section, Cindy Brown is asked what other gardens there are to see here and answers by saying "The D.C. area has more than two dozen gardens, and visitors can go to dcgardens.com to see what they are." Exactly!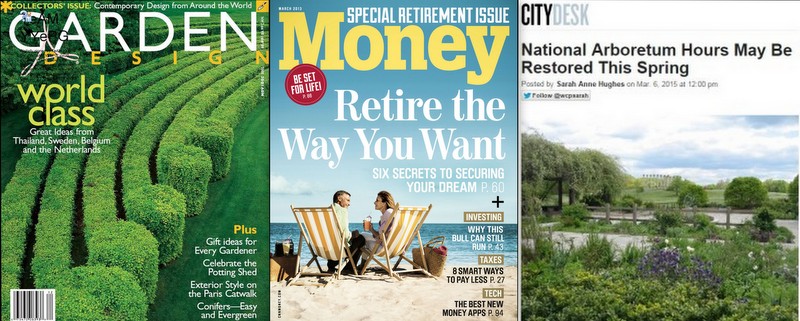 Web-Based