For locals and frequent visitors, there's lots more.
More Gardens in Washington, D.C.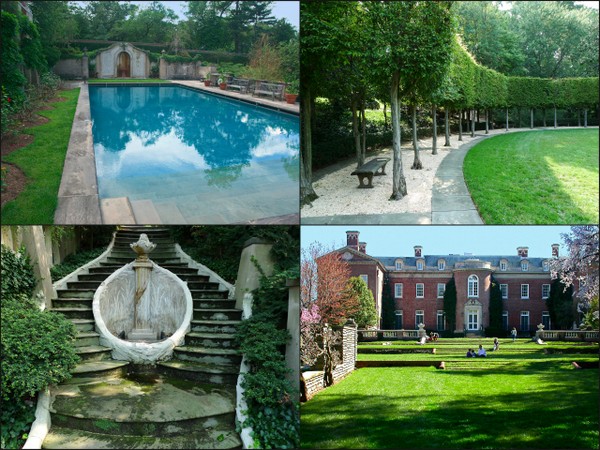 Dumbarton Oaks gardens in Georgetown were designed by landscape architect Beatrix Farrand and are now owned, along with the mansion and other facilities, by Harvard University. Click here for information about visiting. Photos by john Weiss, Steve Silverman and V.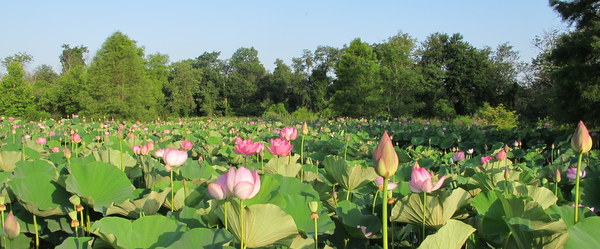 Kenilworth  Aquatic Gardens, managed by the National Park Service, are famous for their water lily and lotus blooms in the summer. Click here for photos and video of the gardens at their peak, on this website.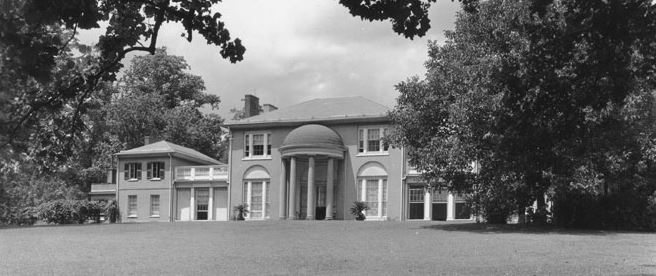 Tudor Place Historic House and Gardens in the Georgetown neighborhood of Washington. Formal Gardens. South lawn is in the manner of an 18th century English park.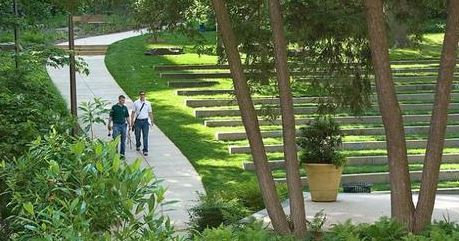 The American University Campus is a designated public garden and arboretum.
Old Stone House and Garden in the Georgetown neighborhood of Washington, DC
McCrillis Gardens
 in Bethesda, MD are at their peak in May when shade-loving azaleas, rhododendrons (and more) are blooming. The gardens, managed by Montgomery County's Brookside Gardens, surround a residence that was donated for public enjoyment in 1978.
The University of Maryland's College Park campus is an Arboretum and Botanical Garden.

Riversdale Garden  is located on the grounds of the Riversdale House Museum in Riverdale Park, Maryland.
More Gardens in Virginia
Ben Lomond Historic Site and Old Rose Garden in Manassas, VA. Collection of antique roses, most dating from the 19th century or earlier. Manor house used as Civil War hospital.
Bon Air Park and Rose Garden in Arlington, VA. Horticultural gardens: Azalea/Camellia Garden, Ornamental Tree Garden, Sun Garden, Shade Garden, Wildflower Area, Memorial Rose Garden.
Ida Lee Park and Master Gardeners' Garden in Leesburg, VA. Organic demonstration garden, children's garden.
The Native Arboretum, Marie Butler Leven Preserve in McLean, VA. An Earth Sangha project. Volunteers needed. Started in 2004, and still a work in progress.
Oatlands Plantation in Leesburg, VA. Formal garden, nice winter interest.