Magazines
Washington Gardener Magazine has a clear vision:  To "help your Washington DC area garden grow!"  Editor/publisher Kathy Jentz also makes seed exchanges happen in the winter and brings great speakers to the Silver Garden Club.  Follow Kathy and Washington Gardener via the blog, Yahoo group or Facebook.
Books  
Smithsonian's Encyclopedia of Garden Plants for Every Location by James Gagliardi includes more than 2,000 recommendations from gardening experts for over 30 types of sites, from notoriously dry ground by a hedge or fence to cracks in walls or paving, explains how to assess site and soil, and presents a stunning range of plant partners and planting schemes.  It's an Amazon Best Book for 2014. (Congratulations, James!)
Capital Splendor: Stunning photos and in-depth essays on more than 30 of Washington, D.C.'s gardens, some famous and other little-known gems, make this book a must-have for visitors and residents alike.  By Barbara Glickman, author, and Valerie Brown, photographer.
A Guide to Smithsonian Gardens by veteran garden writer Carole Otteson. From a reviewer on Dave's Garden:  A Guide to Smithsonian Gardens is an excellent addition to the gardener's library and a valuable tool if visiting Washington D. C. It is highly recommended for gardener or traveler."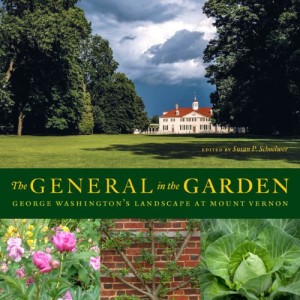 The General in the Garden, published in 2014, about the landscape at Mount Vernon.
Take Our Advice: A Handbook for Gardening in Northern Virginia by Margaret Fisher.
Many other DC-area garden writers have books published, including Ruth Kassinger,and Adrian Higgins.
In Local Newspapers
Long-time Washington Post garden writer Adrian Higgins is published weekly in the local section on Thursday.
TV, Movies, Videos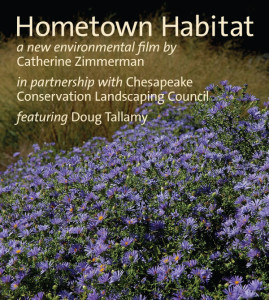 Catherine Zimmerman (The Meadow Project) has teamed up with Doug Tallamy, PhD and the Chesapeake Conservation Landscaping Council to produce a new film on native plants called Hometown Habitat!
They need help to produce the film, though.  Go here to find out more, and donate.
Merrifield Garden Advisors airs on News Channel 8 on Saturdays at 8 am. They also have videos posted on You Tube and archived here.
The one-hour documentary, A Community of Gardeners, produced by local filmmaker Cintia Cabib, explores the vital role of seven community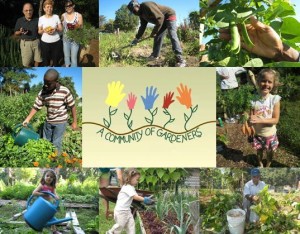 gardens in Washington, D.C. as sources of fresh, nutritious food, outdoor classrooms, places of healing, links to immigrants' native countries, centers of social interaction, and oases of beauty and calm in inner-city neighborhoods. A Community of Gardeners has aired on PBS, screened at numerous venues throughout the U.S., and is available for purchase.

Good Gardening Videos.org is a pro-science, pro-environment educational nonprofit founded by local garden writer/teacher Susan Harris. Learn to garden by watching any of its 700+ curated videos and especially the Best How-To Videos by Season.
Radio
Mike McGrath's radio show You Bet Your Garden can be heard live on NPR stations, or online.  A trusted expert, always organic.
Andre Viette from Fishersville, VA conducts a weekly three-hour call-in radio program, In the Garden, on Saturdays mornings, WFVA, AM 1230 in Fredericksburg. You can stream it on the Web or listen to podcasts.
Mark Viette, son of Andre, conducts a two-hour show, Easy Gardening Sunday mornings on WOR Radio Network. He has also produced numerous 60-second gardening videos which can be viewed on You Tube. The website is here but warning – turn down speakers first.
Jos Roozen and Rick Fowler co-host Garden Sense on WMAL 105.7, Saturday mornings at 8:00-9:00. Previous shows are archived here.
DC-Area Garden Blogs
Bloggers, if yours is listed without a brief description, drop a line with one (contactdcgardens@gmail.com) and it'll be added.  Ditto if yours isn't listed at all!