The FDR Memorial is a favorite of local gardeners, and no surprise – it was designed by the world-famous landscape architect Lawrence Halprin as a series of garden rooms with five large water features.

Two other prominent landscape-style memorials are the Vietnam Veterans Memorial and the Korean War Veterans Memorial, both very close to the Lincoln Memorial.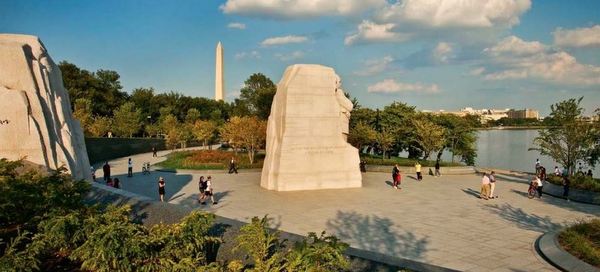 The Martin Luther King, Jr. Memorial is still new and its landscaping not fully developed, but we're keeping an eye on the progress of ROMA Design Group's design.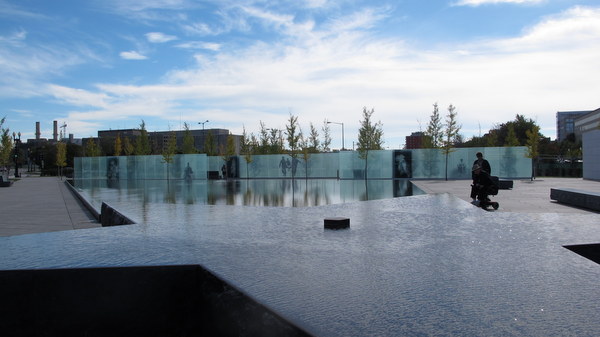 The Veterans Disabled for Life Memorial was designed by famous landscape designer Michael Vergason to opened to great reviews in November of 2014.  Here's one.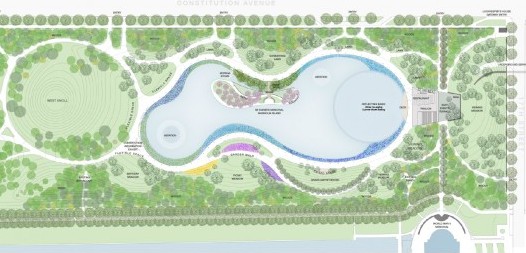 An exciting new redesign for Constitution Gardens has been approved!  Coming soon.
The Pentagon Memorial (to 9/11 Victims) is serene and beautiful, and easily accessible by Metro. Click herefor a description and many more photos, all taken in September. Here's the Landscape Architect's Guide to the Pentagon Memorial.
Photo credits:  Vietnam Memorial, FDR Memorial, Korean War Memorial.