To Donate
Use Paypal (no account needed) or contact DC Gardens about another method of payment.
Fiscal Sponsor
The nonprofit Green Spaces for DC Gardens is the fiscal sponsor for DC Gardens, enabling DC Gardens to receive tax-deductible donations without the expense of becoming a nonprofit itself. We thank them!
Sponsorships and Grants
DC Gardens.com seeks long-term sponsors or grantors to enable us to expand and keep current our online resources, and to regularly get the word out about gardening and gardens in the DC-area. Read our pitch and email us if interested.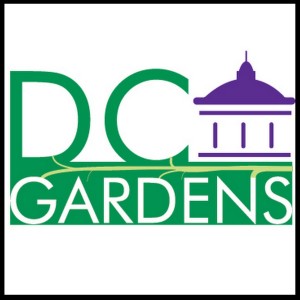 Donors
We thank these contributors of seed money through our crowd-sourcing campaign (along with dozens more who chose to be unlisted):
$100 or more: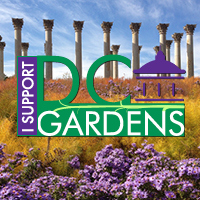 $50-99: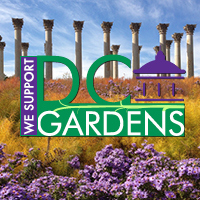 $25-49:
All supporters and donors are encouraged to display our graphics on their blogs, websites and social media sites.
And we thank these team members for helping with our crowd-sourcing campaign for start-up funding: