When will they bloom? The Park Service's Bloom Schedule predicts they'll peak April 11-14 this year (2015).
Now, where to see them.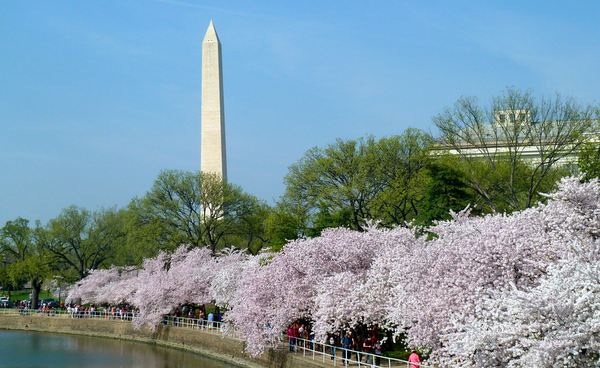 The Cherry Blossom Festival runs from March 21 to April 10 in 2015 and is centered around the Tidal Basin. There's also the March 28 Blossom Kite Festival, and in April, the Southwest Waterfront Fireworks Festival, the National Cherry Blossom Festival Parade and the Sakura Matsuri Japanese Street Festival. Full list of featured events here.

Photo opportunities abound anywhere around the Tidal Basin, including at the Martin Luther King Memorial, shown above.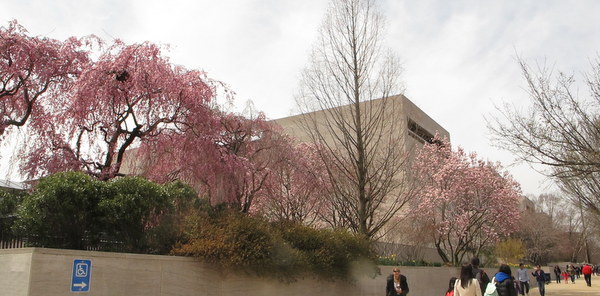 Along the Mall, cherry trees are blooming on the Mall side of the Air and Space Museum, shown above.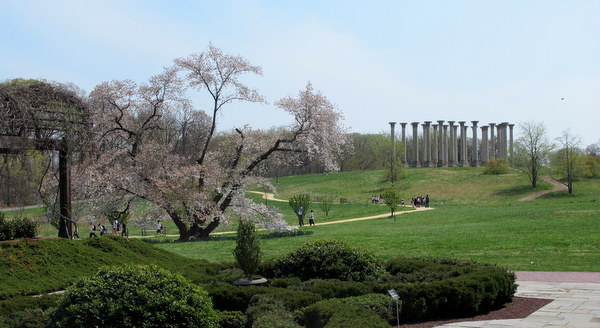 The National Arboretum is a gorgeous but much less crowded place to see cherry blossoms, some of which are near the dramatic Capitol Columns that once held up the U.S. Capitol Building, shown above. Nearby Anacostia Park is also known for its cherry blossoms.
The National Cathedral grounds have cherry trees, and while you're there don't miss the Bishop's Garden.
In Suburban Maryland
A favorite with locals, the Kenwood neighborhood in the nearby Bethesda, Maryland has a stunning display along beautiful residential streets.  Shown above.
In Suburban Virginia
Green Spring Gardens in Fairfax County has lots of cherry trees.
River Farm in Alexandria, headquarters of the American Horticultural Society, has a lovely grove of cherry trees near the front gates. Photo coming.