DC Gardens is a nonprofit campaign to promote public gardens and gardening in the Washington, D.C. area. Browse the 16 major gardens or select a month to see what they all look like then. Almost all photos here are available for download at no charge, with credit to the garden.
Check out the extensive "Local Info" above to find out where to learn to garden and connect with other gardeners. Browse the Major Gardening Events of 2016.
From DC Gardens to DC Outdoors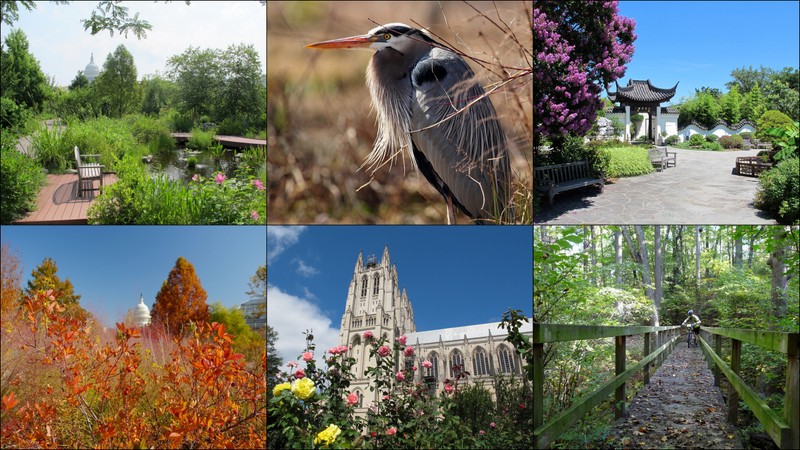 In July of 2016 DC Gardens ended a 16-month demonstration period of actively promoting gardens and gardening via e-newsletters, social media, and in-person events. We hope they can be resumed and expanded on to include all of DC's green spaces. Here's the idea: It's Time for DC's Green Spaces to Get Some Love.